Save the smoke grenade or there it goes
[eSC]General.Jung
Posts: 144
Player
Some of you guys might expected that, after I criticized the removal of smoke after the first opt-in. I noticed that there is already a sidestream discussion in the Slums feedback thread, but I think this topic deserves a dedicated thread. The desire for inflationary use of thumbs down can be followed at the end of this post.
-
Smoke grenades provides a longer auditory and visual coverage.
FOG grenades are dedicated to situations where you prefer a fast deploy while you can accept the tradeoff of the shorter density or even preferring it. Two examples for this are a rescue-progress as a defender or a fast push, especially if you need to get the vision back on that area as fast as possible. Smoke grenades are better if the progress takes some more time or if you want to take this time to observe a possible reaction of the enemy, especially on larger maps; furthermore they are much more useful to distract enemies for a longer period of time.
-
Just to remember the difference
, we have 50 seconds of useful density in AA2, 35 seconds in the PG default build and now after more than a decade of AA we are reduced to only 9 seconds of generateable coverage. Sure some of the chaos problems on spots like Yankee on Cold Front might be reduced with the removal, but preconceive whose possibilities it robs us.
-
Let me ask a few polemical questions, at least I am annoucing that: I'm starting to wonder what is the reason for the removal? Is it a hidden casualty-/fast-paced-driven agenda or is this just one of the changes fuelled by the shouts of some parts of the narcissistic players paired with some shouts of some players of other popular games? Is that the future of this series?
-
So maybe this is already decided, but I really hope that we can stop this here or we are going to playing such maps like ArcticNight, Border or River Village without smokes. Finally I am adovating again for more server-sided options to adjust such things to preserve different play-style in AA:PG.
-
The reductionist view on the term gameplay, which is spreading, decreasing the tactical depth and variation of AA:PG more and more. Let me close this with a video from from May 2014, where the FOG/Smoke grenade changes were announced:
-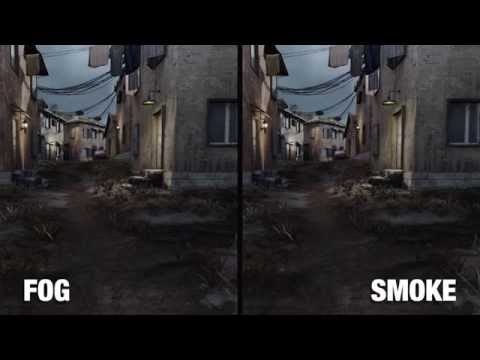 What do you think about the smoke grenade leaving this series ?
---
What is the best way ?

51 votes

Save the smoke grenades !

52.94%

Reduce the availablity by map / server-sided options !

27.45%

Let the smoke grenades go !

19.61%
Greetings from Germany. General.Jung.
eSport-Community,
http://esportcommunity.com/
HARDEN HC mode, SMOKE Grenades, UMM Support and RELEASE LINUX Binaries !