ESL North America Opening Cup - Signups are Open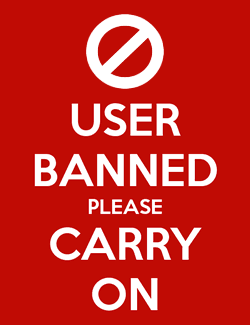 Mulgarus.Carbon8
Posts: 65
Player
North America Opening Cup
ESL AAPG Forums
Here is what we are looking at: a 4v4 tournament with 4 rounds with 16 teams per bracket Starting Sunday,
12 Jul 2015 9:00PM EST
. If more teams join, more slots will be open.
Signups are Open! Lets get your team and players signed up and gets get this thing rolling!
____________________
Maps
Breach_EX
SpringStreet_EX
Siege_EX
Intercept_EX
Watchdog_C4
____________________
Quick Rules
Round Count: 16
Round times: 3 minutes
Home Team: Higher(1) Seed has server choice.
Away Team: Lower(2) Seed has side choice.
Overtime: Same Map; 3 rounds per side BO6. If still tied, restart BO6.
Report all Match Scores by Wednesday 11:59pm EST after new matches are posted.
____________________
Server Settings
NetWait=35
BeginningOfRoundDelay=15
TimeLimit=180
RoundsToWin=9
ForbidGrenadeTime=0
bAutoBalanceTeams=false
bHardcoreMode=false
bReduceFriendlyFire=false
bDisableROE=true
bAllowBleedOut=true
MaxRevives=0
bSpotEnemiesOnDeath=false
bHUD_ForceMinimalHUD=false
bHUD_ForcePlayerCountOff=false
bHUD_ForceInWorldEnemySpotsOff=true
bHUD_ForceActivityFeedOff=false
bHUD_ForceHitIndicatorOff=true
bAllowSpectateMode_ActionCam=true
bAllowSpectateMode_3pOrbit=true
bAllowSpectateMode_FreeCam=true
bAllowIncapMode_SpectateBody=false
bAllowIncapMode_ActionCam=false
bAllowIncapMode_3pOrbit=false
bAllowIncapMode_FreeCam=false
bForceSpectateTeamScreenFX=true
bUseServerSideHitDetection=false