Ranked system for the ps4..? (Video)
Hey, I'm fan of America's Army since the good old AA 2.5 for the pc.
So i love it for the ps4.
What I do not like is that there is clearly no ranked system.. I do not wanna talk bad about other player and I'm not gonna say that I'm a ultra pro player.. but in every match my mates are so horrible. I've got the feeling that some if those guys are never played that game before or playing that game blind..
I've got a 2.91 kd on my main account and a 4.5 kd on my second account. So how is it possible that my teammates never played that game before or just not that good?
Sometimes I got a 22:5 and my best teammate got a 3:7. That's why I lose so many rounds and matches. The game is awesome but that's so frustrating.
I made a video so you can see what I mean. Maybe one of the AA developer can watch the video and see where my problem is and gonna say something.
That problem is taking the whole motivation.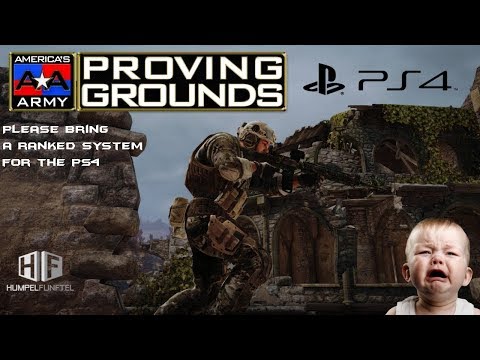 If you already said something about a ranked system for the ps4, sorry didn't saw that!