Jumping/Falling system, idea how to change it.
-[iG]-Leketiskis
Posts: 127
Player
Hello guys,
I probably would not start this discussion about jumping and shooting here since it was discussed million of times before and I understand it's different then it look to the guys that got shot by it.
The "jumping and shooting at same time" after watching in slow motion it's just shooting the moment you reach a ground. The problem is that I'm loosing plenty of people in this game over this thing, since most people consider it a glitch. It's not very natural for most players to jump around the corner, but more experienced guys uses that in advantage when coming around the corner. Might be the low tickrate that causes problems of hitting the jumping guy, but somehow the advantage he gets is a bit to big. When player jump, he clicks shooting button midair, and starts firing the moment he lands on the ground. I compared it to falling and I noticed that after falling or getting hurt your shooting stops and you have to click it again to start. So if the game engine knows when soldier is in air, and when not, the only thing required to solve this problem that lasted over almost all versions of the game is to add break on shooting action the moment you land, just like after falling.
BTW, I kinda like it, but some guys complain that you can shoot while falling. Considering that you can't shot while jumping, that is sort of same since you in air.
Here is video examples of those things, to make it more clear: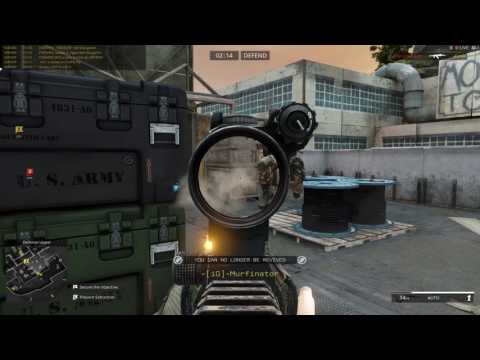 (Video is no public, so you can view it only with link)
Just to ADD, every player in this video had pings under 40.
added one more example: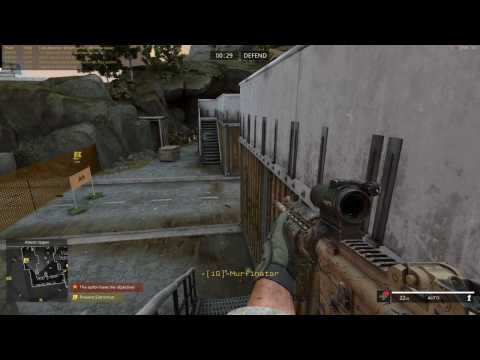 Just a little extra to topic.
---
Who would like to see this thing fixed the way I proposed?

34 votes

I would.

50.00%

I use it and would like it to stay.

38.24%

I use it, but would like it to be fixed.

11.76%