PLEASE HELP! Official Servers (and many others) don't appear in the server list.
Brsk79
Posts: 7
Player
Hi Everyone,
I have a problem,since Sept I can't see anymore the full server list when I click on "online".
Also,if I change tab (Favorites-History-..) they are all blank and if I switch back to the Internet tab,it will be blank aswell; if I click Refresh the list won't refresh,so if I want to see the server list again I need to re-start the game.
I'll attach a short video of the problem,usually there were about 25-30 servers before this problem: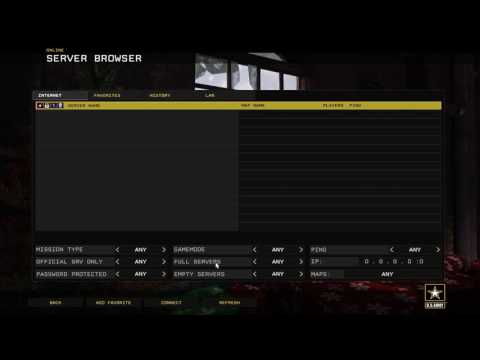 As you can see everything is normal.
Follows a list of things I already tried:
-The game and the Steam client are automathically updated.
-I already scanned my pc for viruses.
-I did not change anything on the firewall/router.
-I already uninstalled-reinstalled the game.
-I already switched off the PunkBuster services and then on again.
-I already went into Steam – Settings – In-game – and in the bottom lowered the value of In-game server browser.
-I already verified Game Cache (via Steam).
-I already turned off my anti-virus and attempted to connect again but no results were achieved.
--> When I click on exit after the loading of the server list I can't surf the net for about 20-30 seconds as if the router were overloaded,but it is the same router I have had in the last 2 years and I don't think the router could be the problem but it can be related to its overloading. <--
I didn't ever need to open any port for Steam or Punkbuster online aswell.
Can anybody help me,maybe some dev?
I already posted a discussion on Steam but no one could help me fix this,also sent a ticket report to the site but it didn't work either. Let me play the only game I'm happy to play on my pc.