Triple Wide Americas Army Proving Grounds
Twitchr.Carbon8
Posts: 337
Player
edited December 2016
in R&R
Figured I would post this for anyone interested. I made a triplewide setup recently for mostly single player games(ones with adjustable FOV), and gave army ops a go this past weekend. It works, surprisingly well for a little bit. You are zoomed it on the same aspect ratio to retain the FOV.
This is not a cry or anything for triplewide / ultrawide support, just info for those curios. Playing like this did make me start to feel nauseous after about 20 minutes. The actual dot in the M68 aimpoint is more like a paintball splatter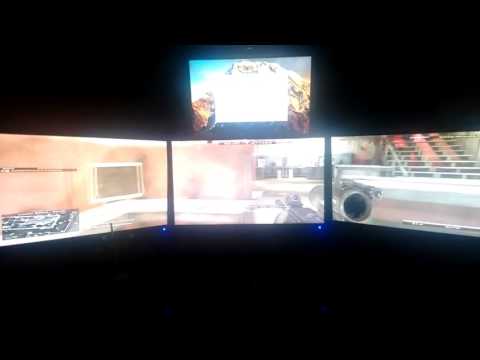 Loading Screen
Scoped in with Sniper (this gets real bad when have heavy swap, actual crosshair can be in bottom 1/5 of the screen)
And here is the new Tomb Raider single player game, that game is insanely gorgeous.