player action times too instant
.shhfiftyfive-
Posts: 495
Player
this game often acts like you have 4 arms/hands instead of 2. things that require 3 points of contact or shouldering your primary.. these actions are super arcade in aapg.
-
this is a cancelled bandage... disgusting.
-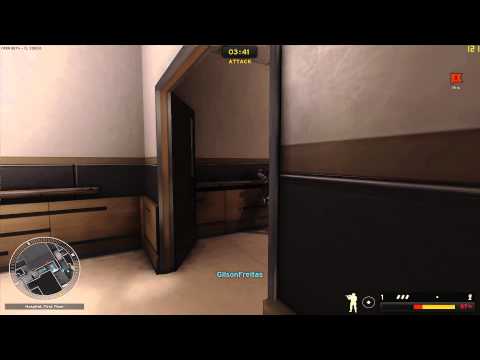 -
the player in the above video:
1. stops "sprinting and reloading"
2. readies his weapon for fire
3. shoulders his weapon,
4. pulls out a flash.
5. throws flash.
6. brings back up his primary weapon.
7. shoulders his primary weapon again.
8. begins to bandage himself with 2 hands.
9. cancels that action.
10. pulls up his primary weapon again.
11. fires it....
....all in under 3 seconds. that is disgusting.
-
-
-
-
-
1. the bandage in particular should take longer to perform, and bleeding should occur slower to compensate for that. a player should be encouraged to find cover before bandaging, instead of doing it right then and there with the perk of knowing you can cancel it in an instant and fire your weapon... as if you have 4 hands...
-
2. for slide, your camera should be locked in the forward position until the slide ends. you shouldn't be able to move your camera during a slide and then instantly fire your primary when the slide ends, where the game fails to show the rest of the server that your weapon and face is pointing anywhere but forward. slide should be used as a defense tool, not an aggressive offensive tool with a glitch.
-
3. you shouldn't be able to reload while sprinting. i think you seem to have forgotten that the game has 3 movement speeds. the default speed is not walking. it is the proper speed to reload, not sprint. just like you can't "hipfire" fire while sprinting, you can't bandage while sprinting, you can't throw a nade while sprinting, you can't move in prone or crouched while sprinting, you also shouldn't be able to reload while sprinting either.
-
-
i could go on with other example but really it's nothing i haven't brought up before and fell on seemingly completely uncompromising or deaf ears. but since we're reaching release, i think this stuff is worth repeating. if you think the game's pace is at a good level right now, you're not looking at the whole picture. be it the short time it takes to get in and out of supported position, or be it how quickly you can fire your gun after a massive list of actions... its just bad.
-
this is why the game should have longer times between actions... primarily "pulling out your primary weapon" after a (cancelled or completed) bandage, a revive, secure, interacting with an objective, reloading, throwing a flash, sliding, vaulting, landing a jump, etc... the pace is just so ridiculously fast. it is faster than CSGO and often faster than the COD and BF games. how is that even possibly intended?
-
people wouldn't feel it unfair if you nerf how quickly you can pull up your primary weapon if all the actions were tweaked at the same time.. because all actions would be a more deliberate, less instant act, and not just another thoughtless action that happens so fast it just becomes another feature that has lost its "US Army" emphasis and been shoehorned in while really just creating a pew pew arcade experience. that may be your way, but that's not the Army way.